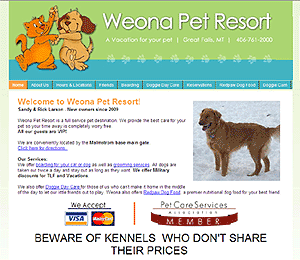 Weona Pet Resort
Sandy's website was in desperate need of repair when I first met her more than 2 years ago. Microsoft had forced a site move on her to the new 365 environment and in the process her entire site became a jumbled mess of code and images.
I cleaned up the site and made her contact us page interactive. I then suggested doggy day care web cams for her site to put her business ahead of the rest. We have added cameras for her clients to view their pets while away, as well as cameras Sandy can view remotely for security reasons.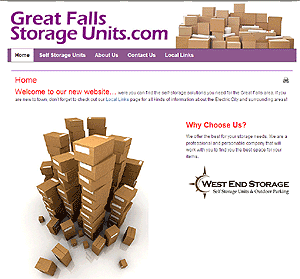 Great Falls Storage Units
This website was created for a local storage unit company. They are in the process of expanding so we designed the website to be upgradable. We used WordPress on the admin side of things so the client is able to fully change and add pages as needed in the future.
The site also includes an interactive contact form as well as links to map users to directly to their location.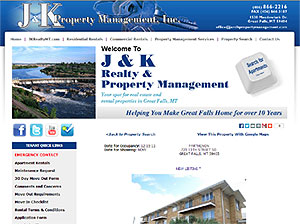 J & K Realty and Property Management
I originally designed this website back in 2007. The client wanted to take the site even further with robust custom programming so I suggested another web firm in town that could handle their daily changes and programming needs.
J&K now use me for their stand-by IT department. We have optimized their financial systems and have fully networked their office setting, allowing shared drive files for quickbooks and shared printers for all users.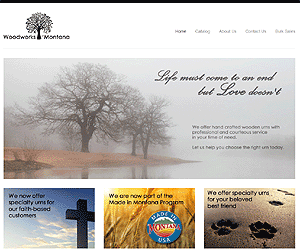 Wood Works of Montana
Mike already had a website but it was lacking a robust shopping cart that would take his business to the next level. We used Shopify to create a great looking site that can now handle bulk orders and gives him tracking capabilities on the backend. There is integrated shipping and credit card processing so all he has to do is send out the orders.
Interested in learning more? Call us today to schedule an appointment.
(406) 771-0022 or Click Here